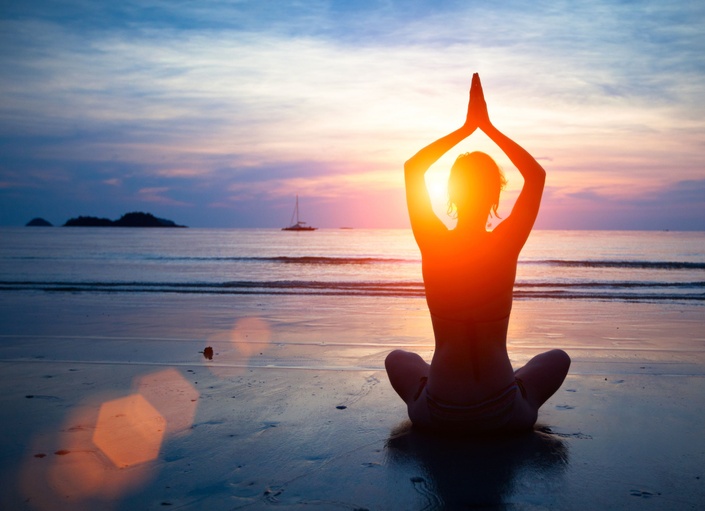 Total Body Reset!!
From Desperation to Divine in 30 Days!!
It's FINALLY Here!!
– A PROVEN Program That Will Reset Your Body, Uncover (and FIX!) the Root Cause of Your Illness and Help You LIVE FULLY and FEEL GREAT!
THIS PROGRAM IS PROVEN TO HELP WITH:
Menopausal symptoms including hot flashes, night sweats, weight gain, moodiness, fatigue
Thyroid Disease including Hashimoto's Thyroiditis
Irritable bowel, Crohn's, Unexplained digestive issues
Weight Gain or Stuck Weight
Fibromyalgia
Type 2 Diabetes
Anxiety and Depression or low mood
Insomnia
Migraines
Low libido and sexual dysfunction

Arthritis and Auto-immune disorders
Heavy menstrual bleeding, PMS, hormonal imbalance
PLUS SO MUCH MORE...
**If any of these symptoms sound familiar, I recommend you keep reading!!
Have you had it up to HERE with feeling lousy and exhausted all the time?
Maybe you can't even think about your to-do list because it sounds so exhausting? And the very thought of having to go to work, help the kids, run the errands, make the dinner or even get out of bed fills you with dread because you KNOW you just don't feel up to it.
And then the guilt sets in… because you know you're not showing up to life or to your loved ones the way you want to and worse? You don't know WHY.
It's time to take control of your health and start enjoying your life.
And you don't need to waste hours of time on doctor visits that only confuse you MORE!
I CAN HELP!
"Before seeing Dr. Kyia, I was on over 15 different medications for fibromyalgia and chronic fatigue. These were barely keeping my symptoms under control and I was getting sicker every year. My primary doctor told me that I was going to have to stay on these prescriptions for my whole life! I knew there had to be a better way. Dr. Kyia put me on a complete detox and within a month...literally 1 month...I was sleeping better and a lot of my pain had gone away. I stuck with the plan because it was working better than anything I had ever experienced and I can now say that I only take 2 prescriptions, I have more energy that I can even remember having and I've lost a lot of weight in the process. I went from no hope and thinking I was going to be on medication forever to feeling happy, only 2 medications and feeling myself again within 6 months! If you have any doubts, leave them at the door and join this program...you won't regret it! Thank you Dr. Kyia" - Heather, private patient
THAT'S RIGHT!
YOU know your body better than anyone! But you've lost touch. In this 8-week fast track program, you will reconnect to your own body, mind and spirit and figure out what's been causing you to feel lousy, and you can fix it yourself...once and for all!
No more lengthy and frustrating doctor visits.

No more googling your symptoms and agonizing over why you can't figure it out.

No more irrational fear over what it might be!
You'll finally know. You'll finally fix it. You'll finally start LIVING again!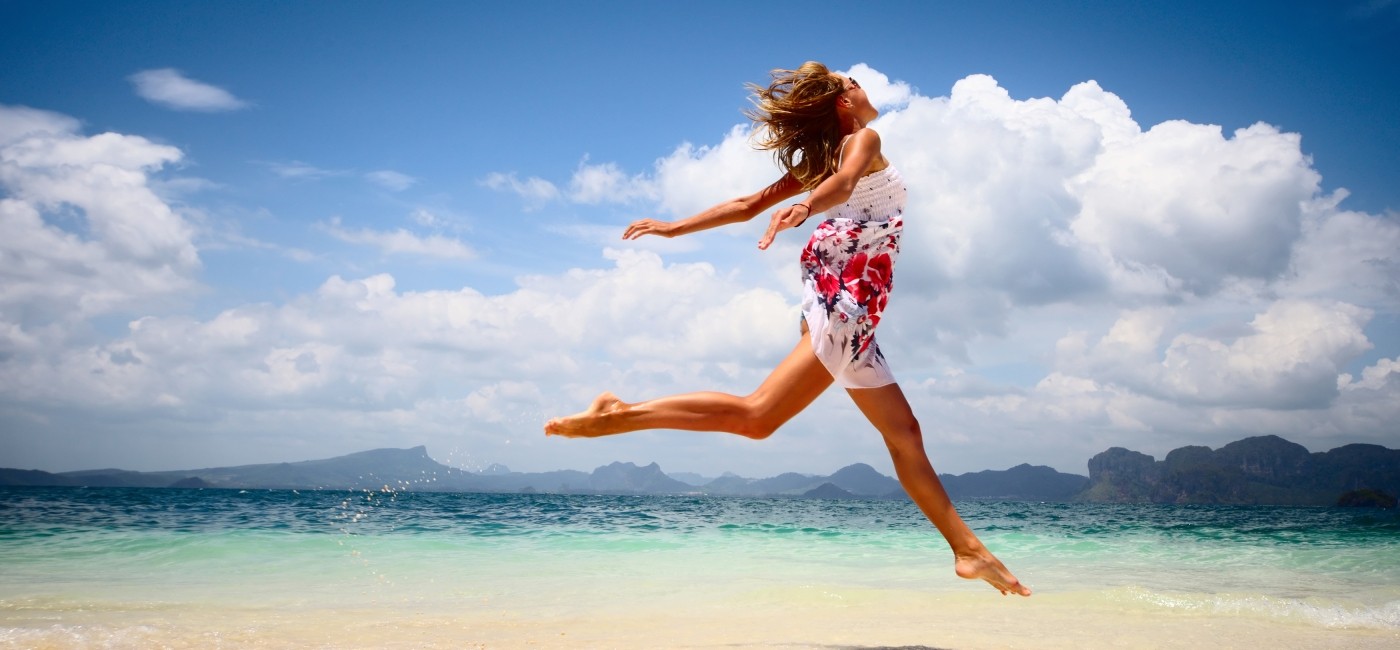 DOES THIS SOUND LIKE YOU?
"I can't believe my bloodwork was NORMAL! How is that possible?"

"Other women my age can keep the weight off...why can't I?"
"The first thought I have when I wake up is, 'how soon can I go back to bed?'"
"I think I'll just cancel this appointment. I'm tired of going to doctors and not getting answers"
"I feel like a stranger in my own body and I'm sick of it."
"I'm too young to feel this OLD!"
If these phrases are all too familiar to you, you owe it to yourself (and your loved ones!) to keep reading!

There are so many women like you out there, frustrated and suffering without answers, and missing their mojo!
Imagine for a moment that it isn't you, but your mom, sister, or best friend who is exhausted, overweight, and fed up with how she feels.
What would you do? Stand idly by and watch her wilt and fade away?
Of course you wouldn't!!
You'd encourage her to keep pushing to uncover a solution. You wouldn't quit on her.
So don't quit on yourself!!
It's time for you to start treating yourself like your own best friend.
Think of how different life would feel if you:
Could once again be full of energy and vitality

Woke up in the morning refreshed and ready for your day

Recovered your passion and libido

Feel sexy, fit, toned and more confident than you've ever been

Could decrease or even ditch your medications

Start living your purpose every single day with a renewed sense of enthusiasm for life!
I know it's possible to go from exhausted to exhilarated because I've done it for myself.
Like you, I've struggled with my weight and energy. I noticed during my Medical School training that I was getting more fatigued and feeling burnt out. I also noticed that my waistline was expanding. The physique and energy I had enjoyed as a student athlete was dwindling before my eyes. In addition, I wasn't sleeping. didn't see my family and friends for months on end and often felt alone in my struggles. My health seemed to be plummeting fast and I felt like, as a doctor, I should know what to do…but didn't!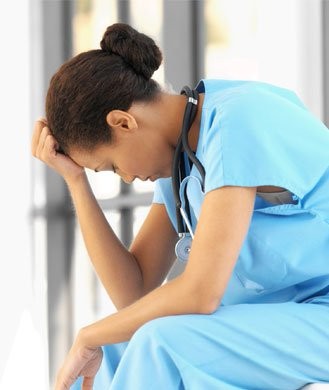 To say I was frustrated is an understatement.
After finishing my Medical School training, things continued to get worse for me, PLUS I noticed that prescription medications were not helping my patients and often were only making things worse. This wasn't what I signed up for!
In a quest to heal myself as well as my patients, I set out on a journey to discover true healing. My scientific mind wanted to make sure that what I discovered was not only scientifically proven, but that it worked.
Like you, I'd tried multiple diets, maybe all of them, only to have my weight yo-yo or even go up (yikes) while only feeling worse and worse. Luckily, I found myself at an integrative medicine conference that opened my eyes to new ways of healing, specifically Eastern methods that have been used with success for hundreds of years. Newly inspired, I ended up on a journey of exploration in India for a month, exploring yoga and meditation as well as energy healing. When I returned, I continued my training by joining an extensive functional medicine fellowship and opening a holistic Functional Medicine practice.
You see, healing is not about popping a pill or having a surgery (although sometimes that is required).
It's about taking care of the ROOT CAUSE of an illness.
Because of doing this deep work, I was able to heal myself, have all my symptoms resolve and feel absolutely fabulous!
I've pieced together the best of Western Medicine, Eastern Medicine, Energy Healing, and Alternative Modalities so that people don't have to be confused anymore…and that includes YOU!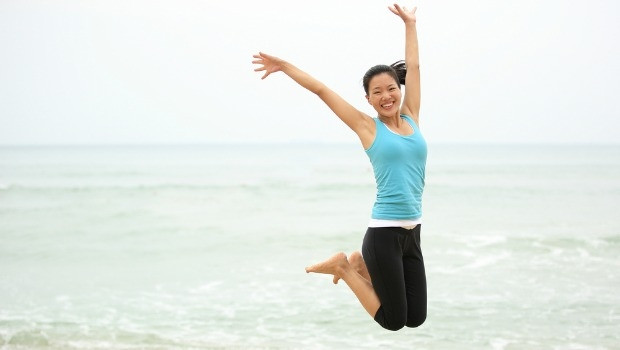 This course teaches you how to balance your hormones, reverse inflammation and aging, lose weight, and feel great by eating really yummy food and relaxing.
First off, I will take you step by step through my MOST popular cleansing program. This is the same detox that I have taken over 500 of my patients through, and it is literally the first necessary step for over 95% of my patients in private practice. In fact, no one gets prescribed hormones or supplements without a good "clean-out" first. This literally flips the "reset" switch and allows your body to start the healing process.
Once we get your cleanse on autopilot..and believe me...you will be surprised how well you will eat, we address all of the other reasons you are not feeling fabulous. We will tackle stress, toxins, brain fog, medication side effects, and more in fun and freeing ways.
I will teach you how to HEAL YOURSELF...mind, body, AND spirit . No more dieting, no more confusion...just MORE TOOLS and more RESULTS!
I make it easy, fun, and supportive. Come join us to Kick Your Dis-ease to the Curb Once and For ALL!!

So, Why Are You Sick?
Perhaps you've taken care of everyone else at the expense of your own self-care.
Perhaps you hate your job but feel like you need to work there to pay your bills.
Maybe you're in a toxic relationship.
Maybe someone died, and you are still grieving.
There is a myriad of reasons why women face health struggles, everything from insomnia, weight gain, and exhaustion to diagnoses of fibromyalgia and diabetes.
Life is too short to spend it feeling crappy!
The time has come to stop numbing yourself with food, or bad relationships, or sleep, and start LIVING again.
Don't let stress and the demands of daily living rob you of your joy for one more minute.
There is a better way!
Are You Ready to Get off the Treadmill?
Do you want to make real changes and finally stop the patterns that keep you feeling sluggish, lethargic and bad about yourself?
Are you ready to reclaim your health to start to feel vital and beautiful again?
Are you ready to ditch all the toxins that are sabotaging your body and actually making you age faster!?
Well, I'm here to tell SHOW how that this Wellness is possible for you!
I've seen so many women wake up to their purpose, ditch the pills and regain their mojo through this program, and I am thrilled to offer it to you too.

Put yourself first for once and give yourself the gift of this time to reclaim your health and wellness.
You know the woman you used to be is still inside of you!
She calls to you in quiet moments, and stares back at you in old photos.
SHE IS STILL THERE!

And she is longing to be let out.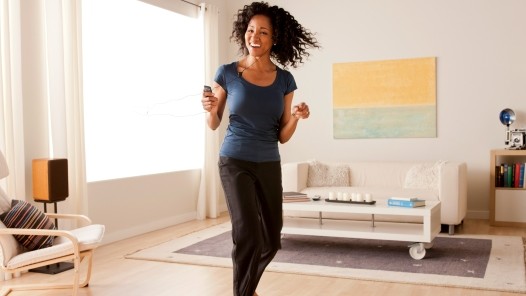 I don't care if you've seen a dozen doctors or none.

I don't care if you think you've tried everything already.
I don't care what your age or weight is.
No matter where you're starting from, YOU CAN DO THIS!
Instead of seeing your illness and where you are now as a detriment, start looking at it as an opportunity for a fresh start, a chance to start asking yourself some important questions about how you can better nurture yourself and be your own best friend.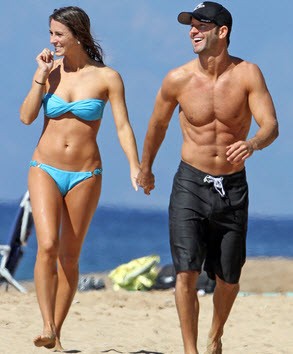 What would you do with regained energy and passion?
Get that degree?
Have mind-blowing sex?
Race around with your kids?
Start your own business and kick your boss to the curb?
The sky is the limit once you are free from pain and have the tools to enrich your life in every moment.
Honestly, the world needs you to feel more vibrant and energetic. Your family needs you more alive and well!
We ALL do!
The world benefits from people who are happy and healthy. It needs you to play big, now more than ever.
If you are excited to kickstart your health and mental wellness with a ferocity that would scare a lion, then join me for TOTAL BODY RESET!
I'm going to show you the exact methods I used to get myself well , happy and loving life again.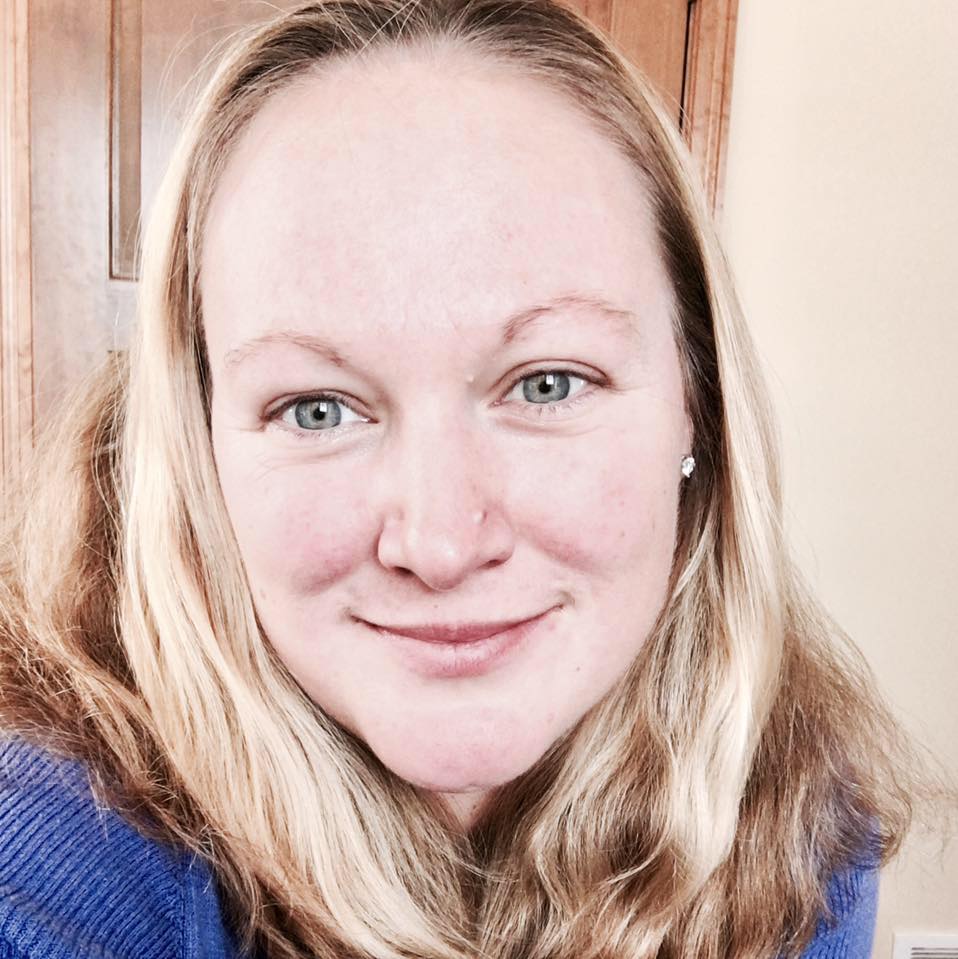 "Being a Mom of 3 young kids, I was wanted to loose the baby weight and make a life style change so I'd be healthy and have the energy to be the most active participant in the kids child hood as I could be. The biggest hurdle to start was what I thought was going to be an overwhelmingly daunting and slow process. With Dr Kyia's help, the program and nutritional education was made easy and I was able to start the very next week from making the decision to commit!

In just 28 days, I had lost 11lb and multiple inches and I was feeling great! The coaching and mentoring was great from the start and I really felt the personalized plan for my goals!. I have decided to continue on with the process and jointly created a plan that's right for me!

Dr Kyia really knows her stuff and her knowledge has been directly linked to my results!"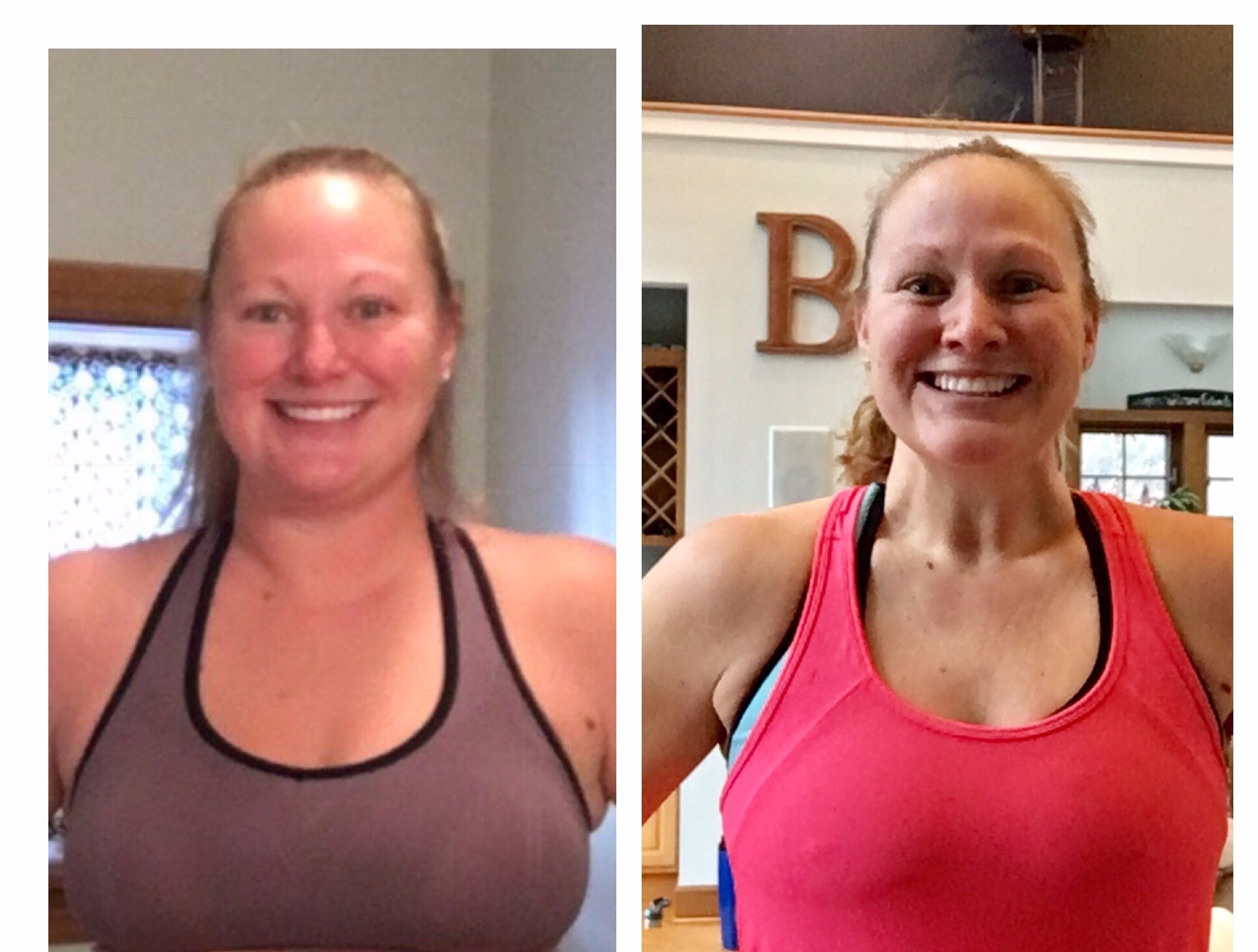 Colleen, Connecticut
Here's What to Expect:
In this innovative 8-week program, you will learn:
TO identify the ROOT cause of your health problems and how to reverse it

How to powerfully cleanse your cells so that your body can heal

How to interpret your own labs (that your doctor doesn't know by the way) so that you are empowered in any medical visit

How to naturally supplement to fix your thyroid gland, cure your diabetes, fibromyalgia and most other chronic conditions

Powerful tools for resetting your mental beliefs and persuading your brain to get on board with your healing

Tools to help you determine what negative energy might be underlying your dis-ease and how to dissipate it
But that's not all! I'll also teach you:
How to move your body in fun ways that get results without putting in hours at the gym (Who has time for that!?)

Simple techniques for managing your stress without spending hours a day meditating to mantras at the yoga studio (This is real life after all!)

Simple activities you can do to prolong your health PLUS help you to reverse aging (Without having to completely overhaul your life or make massive sacrifices that no one wants to make!)
Plus, you'll have access to
8 weeks of VIP Email Access to Dr. Kyia (Consider me on permanent house call while you're in this program!)

8 online modules (over 25+ EASY trainings you can start implementing RIGHT AWAY)

Gratitude Journal


Recipe Book with over 60+ delicious, healthy recipes

Playsheets and Worksheets so that any change you make is SIMPLE for you. These are quick and easy cheat sheets so that you start feeling better as soon as possible!

And there's so much more!
I do need to mention something here. I want this program to work for you, and for that to happen you must be invested 100%.
This isn't the right course for you if:
You're married to being a victim of your disease

You're looking for the miracle pill to solve your health issues without putting in the "work"

You're not willing to give up any secondary gain you've acquired by being ill (i.e., making excuses for not going after your dream, giving up the disability check, etc.)

You're not willing to give up any bad habits that may have resulted in the dis-ease in the first place

You believe it is impossible for your health to ever improve

You strongly feel that Western Medicine is the ONLY thing that can help you and anything else out of the box is too "woo-woo"
Got it? I'm not asking any more of you than I asked of myself.
I'f you are still reading this, then there is a deeper part of you that KNOWS that something else is possible and is urging you to TRY.
"I have had Hashimoto's and rheumatoid arthritis for many years and had been seeing an endocrinologist. I was on large doses of thyroid medications and other prescriptions to prevent my rheumatoid flares. After visiting with Dr. Kyia, the first thing she did was put me on a detox, cleaning up my eating and adding in some natural supplements. When we got my labs retested about 3 months later, my rheumatoid numbers were decreasing and I had to decrease my thyroid medication. I've continued following the plan and I'm on the lowest dose of thyroid medication EVER. My endocrinologist can't even believe it. They've been just giving me medications year after year and now, I don't even need the "flare-up" medications" - Susan
6 month update - "Just wanted to let you know that the "rheumatoid" numbers are negative! I never thought I'd be able to cure an autoimmune disease but it's gone!! I feel so grateful that I found functional medicine and you. I'm happier, I feel good in my body and I have so much more energy! Thank you!"
What's the program like?
Here's the breakdown:
Week One – Welcome to the Course!
Everything you need to get going (and EXCITED!), including:
-How to take your measurements so you get super familiar with your own body!
-Intro to our private Facebook community (this is a circle of support that you will come to love!)
-How to incorporate daily healing rituals into your life
-Setting intentions
-Ways to love your body
PLUS, you're going to gather all the materials you need to begin your life-changing detox plan – and learn why it's so important.
Week Two – The Physical Cleanse Begins
This is the work that changes your life! I'll be with you every step of the way as you begin changing your habits and working towards a healthier you.
-Tips on combatting cravings so that you are always in control of your choices, your body and your results.
-Why you might feel worse before feeling better (HINT: Your bod is getting rid of the bad stuff!)
-Amping up your cleanse – and fast-tracking your results
Week Three – The Elimination Phase
Sacrifice does not have to suck! That's what we're talking about this week. You can feel amazing and reach your goals but still eat deliciously filling meals, and the impact on your health can be great.
-The order of elimination (it makes a difference)
-Why soy isn't your friend, despite what you may have heard
-Quick and easy recipes to make the transition as easy as possible
-Uncovering other food sensitivities (those symptoms you cannot figure out? Some of them may be related to food intolerance! SIMPLE cures for your most annoying symptoms!)
Week Four - How is the Detox Impacting You?
You're at the halfway point! This is a time to check in and take stock of changes you may already be undergoing. They'll keep you invested and excited about what's still to come.
-Keeping – and increasing – your momentum
-Info about which hormones are being re-set in your body
-Fascinating info on what's going on inside your body thanks to the choice you made to change it!
Week Five – Let's Go Deeper
Getting healthy isn't just about changing your eating habits! This week we'll address other key aspects of living a healthy and fulfilling life. Your emotional and spiritual well-being are just as important as your physical well-being.
-Energy clearing techniques for total stress release and inner peace
-The importance of sleep and natural rejuvenation
-Quick and easy energy boosters so that you always feel like getting up, getting out and tackling your day!
-Thinking about your life's purpose so that you feel fulfilled on a daily basis. (Because life is too short to NOT feel fulfilled!)
Week Six – The Finish Line (sort of!)
Congratulations! You've rolled up your sleeves and made real changes. But this is only the beginning! Here's where you learn how to incorporate the lessons of the past six weeks into your daily life.
-Toxicity questionnaire (and how to keep eliminating toxins)
-Reintroducing foods
-Lifestyle management (You actually start to embody a vibe of wellness and you'll master the art of aligning your life with your newfound freedom!)
-Managing restaurants and tweaking your diet
-Where to go from here
And that's not all!!! You're also going to get these awesome FREE bonuses!
Meditations- easy, short and effective, even if you've never meditated before.

Private online community with daily interaction from Dr. Kyia

Email access during your time in the course
**PLUS, SUPER SPECIAL LIMITED TIME BONUS!! JOIN NOW BEFORE THIS BONUS EXPIRES!!
1 FREE DETOX KIT (VALUE $200)- This includes a powerful daily detox supplement packet (I call this the roto rooter), a yummy protein shake, and a blender bottle!!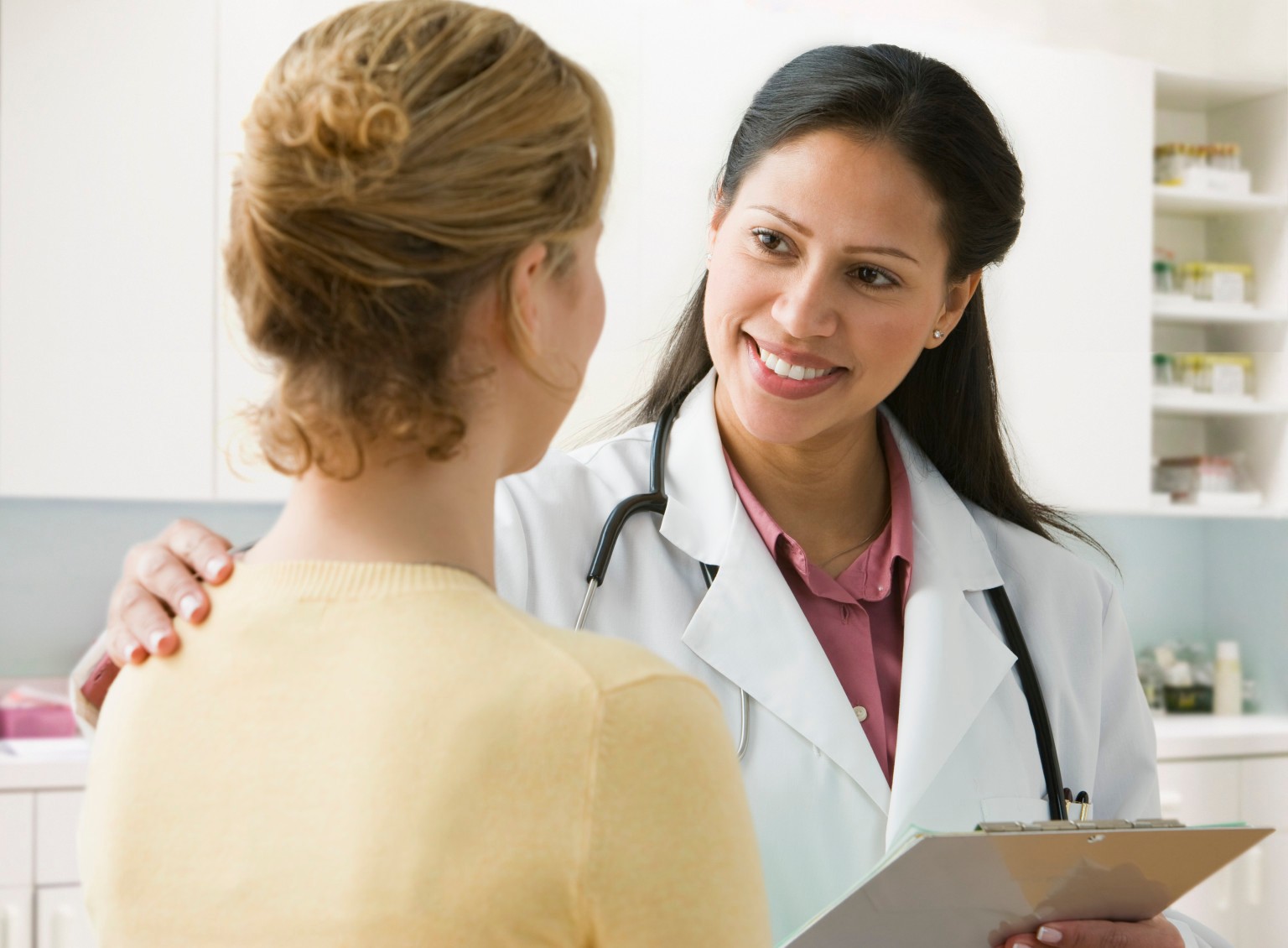 This is information I typically only share with my private clients, who spend from $600-$1000 per hour to learn from me how to balance their hormones and heal their chronic illnesses. The only other way patients and clients can work with me privately is by spending over $10,000 for extremely personalized care.
I know that a lot of people suffering from a health challenge are unable to afford that investment or can't travel.
That's why I'm offering this course Is available on my website for just $597. Not only does it make wellness affordable, but you can participate in the comfort of your own home.
**This is less than the cost of one private office visit with me. Instead, you will receive 8 weeks of priority access with personalized attention via VIP email access as well as our private community.
You absolutely deserve to be living the best life of your dreams…with vibrant energy, fabulous sex, healthy hormones and a passion for life!
I'm so honored and excited to help you to achieve these things for yourself, because you deserve it.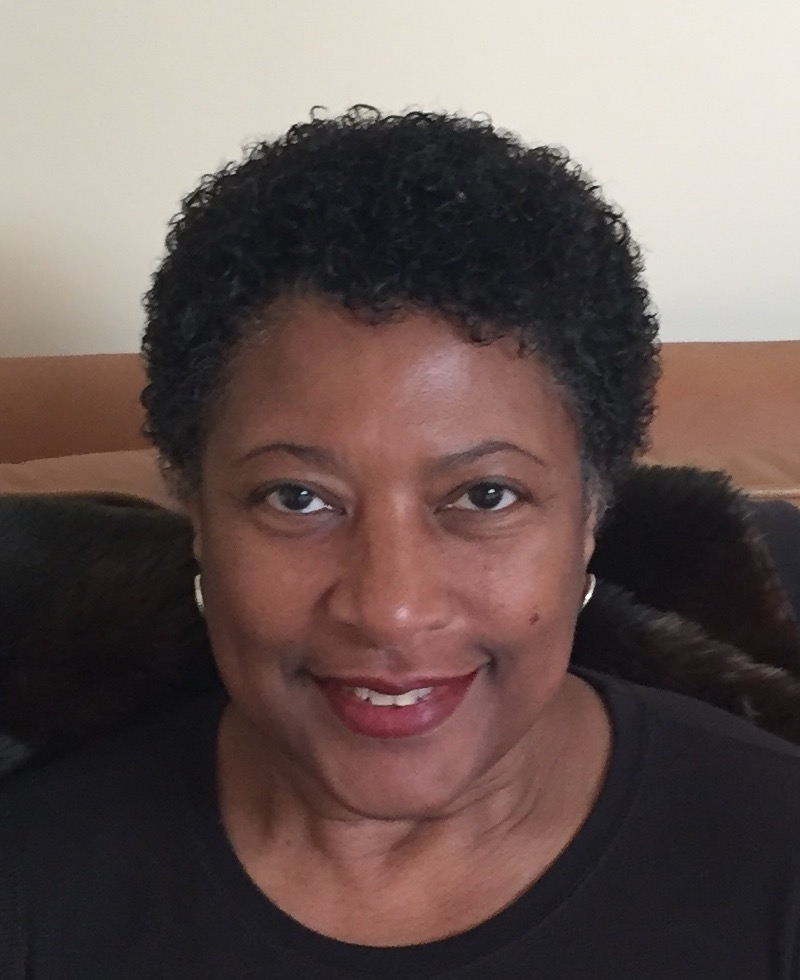 This is my 7th day doing the "reset detox"! I feel great! I've even lost 6 lbs. I'm finding the suggested recipes are fantastic! ... One other point to mention, I stopped using Nexium since I've been on the detox and I feel great. I am digesting my food so much better! Imagine how I'll feel at the end of 30-days!
Bernadette, Delaware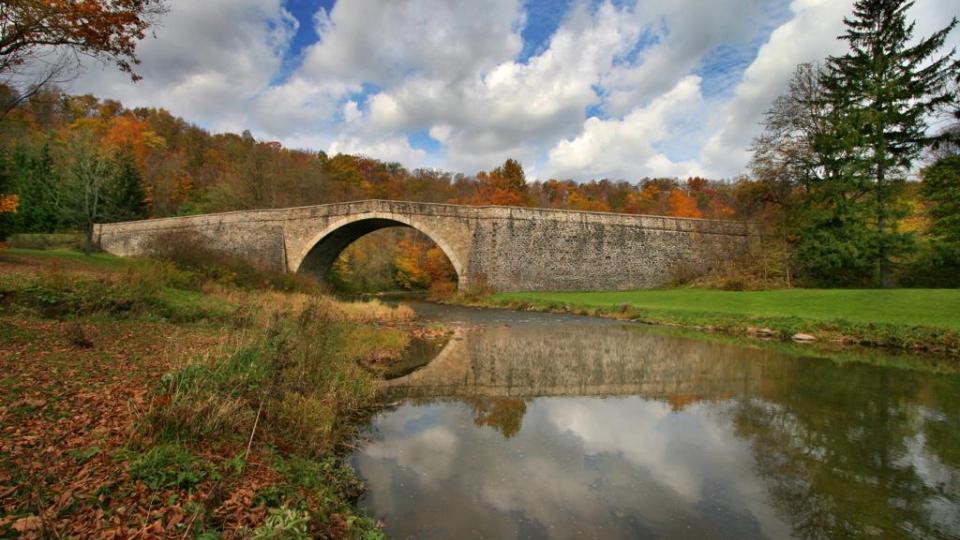 Dr. Nichols is fantastic!!!!
"I went to see Dr. Nichols a few weeks ago for severe mood and energy disturbances related to my monthly cycle. Dr. Nichols "prescribed" a nutrition approach to my problem and suggested numerous herbal therapies to try. I have noticeable improvement in my sleep and ability to concentrate. After almost 15 years of suffering, I now think I see the light at the end of the tunnel!!!"
A.H., Maryland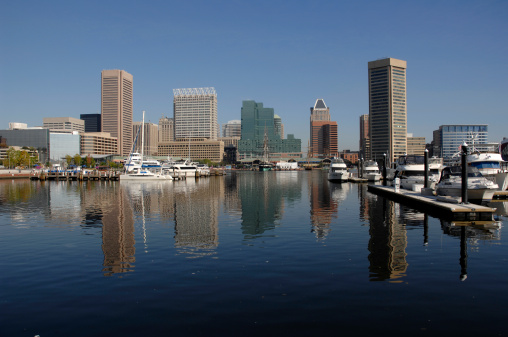 "I found Dr. Nichols to be extremely knowledgeable and professional. She was also very thorough in answering all my questions. Highly recommend Dr. Nichols."
T.A., Maryland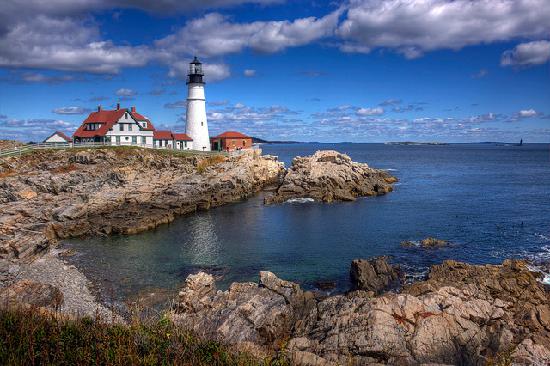 "I have never experienced the care and attention from a physician the way I did with Dr. Nichols!"
D.S., Maine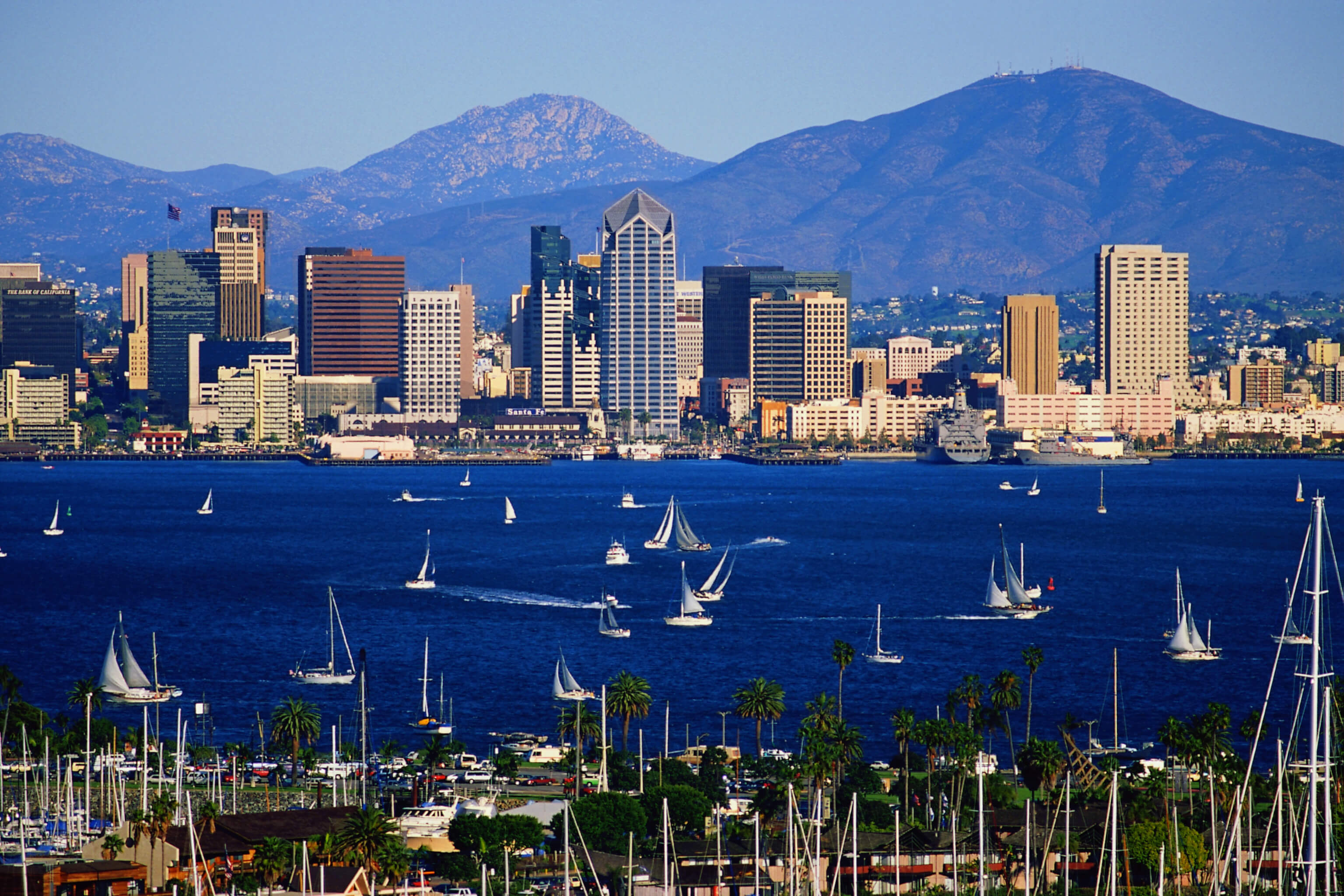 "I honestly thought that doing a "reset" would be restrictive and hard to do. I really love my coffee and I enjoy food! Little did I know how wrong I was. I was able to eat a LOT and I still lost weight. Plus I'm sleeping better and my husband isn't complaining about my extra "energy" and motivation in the bedroom..haha!! I have to thank Dr. Kyia for taking the time to educate me on the importance of healthy lifestyle and making sure that I had the support to make it stick. Run, don't walk if you're thinking of joining any of her programs. She is the REAL deal. She is honest and open and you can really tell how much she cares about you as an individual. I've NEVER met a doctor like her!"
- Terry C., Total Body Reset Participant, San Diego
When you complete this program, you will:
Never have to diet…EVER again

Have an eating plan you can rely on for life

Have powerfully cleansed and detoxed your body and mind

Experience more peace, joy and stability in your emotions

Re-envision your life on your own terms

Feel empowered with any health care provider and know what's REALLY going on
Have a personalized, self-guided action plan guaranteed to help you to heal and to STAY healthy, energized and full of life for years to come!
I know this plan works. I've seen it work for hundreds of patients and it worked for me.
Now let's put it to work for you.
I guarantee that if you show up, follow along with the physical detox as well as participate in the deeper inner work, that you will see results. This is the necessary first step to healing your disease and freeing yourself for good!
How much longer are you willing to go along the way you have been, suffering, feeling confused, going from health practitioner to health practitioner, reading book after book with no results?
Put an end to all of that TODAY.
I am offering you the key, but it only works if you are bold enough to reach out and grab it.
I want you to beat your disease and feel fabulous again. The question is, do you want that too?
Be your own best friend and say YES!
Life is too short to feel lousy!
I'll see you in the course.
To your health,
Dr. Kyia
HERE'S A QUICK RECAP
8 AUDIO/VIDEO MODULES- VALUE $997

8 WEEKS OF VIP EMAIL ACCESS- VALUE $5000

MENTAL CLEANSE-Value PRICELESS

BONUSES- CHEATSHEETS, FOOD DIARY- VALUE $2000

RECIPE BOOK- $49

PRIVATE FACEBOOK SUPPORT WITH DAILY ACCESS TO DR. KYIA-Value $1000

FREE DETOX KIT (supplements, vegetarian protein shake and blender bottle) SHIPPED TO YOU- VALUE $200
TOTAL VALUE- OVER $9,000. However, you will only pay...

$597 FOR EVERYTHING (LESS THAN THE COST OF 1 PRIVATE IN-OFFICE VISIT WITH ME)
Have Questions? Need Help Checking Out? Email me at [email protected] and we'll get back to you right away!!
Your Instructor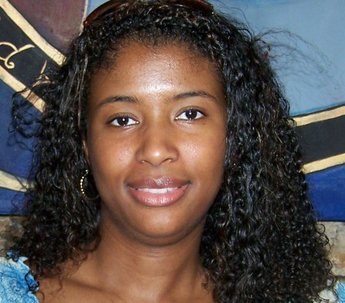 I am a board-certified Johns Hopkins University and Hospital trained physician and Functional Medicine expert. In addition, I have studied numerous healing modalities and incorporate whatever is needed to achieve wellness and healing.

My mission is to help people to heal from disease. I believe this means getting down to the root cause and healing the problem from there. I also aim to assist people to "remember" who they really are, which is much more than our physical bodies. As we heal all aspects of ourselves, our bodies and lives come into balance and flow more harmoniously.



Join me now for an adventure in health and wellness! Life should be fulfilling and I will help you get there!!
Frequently Asked Questions
Will this course work for me?
It doesn't matter your situation, your starting point, or your illness, this program can work for you. It can help brain fog, diabetes, thyroid disease, weight issues, MS, irritable bowel, high cholesterol. You name it, it can help. We can tailor and individualize the program based on your needs and any medications you might be taking.
How long do I have access to the course?
How does lifetime access sound? After enrolling, you have unlimited access to this course for as long as you like - across any and all devices you own.
When does the course start and finish?
The detox is designed to be completed within 6-8 weeks! I help set you up for success by preparing for the detox in the first week, detoxing deeply for 4 weeks and then helping you to re-introduce foods and establish lifelong healthy eating habits. It is a completely self-paced online course - however, the content will be delivered step-by-step every week so that you don't get overwhelmed. You will also have all of the tools so that you can do this detox in the future whenever you need it.
What if I want a refund?
I know that this detox program works for those who commit to doing the program completely and thoroughly. If you follow through with the plan and utilize the detox kit, complete the ENTIRE online program and still don't receive any benefit at all, then I will happily refund your money. The cost of the detox kit with shipping and handling is $250 and this amount will be deducted from any refund totals. Please note: There are no refunds on the detox kits once shipped to your home and/or opened. To read more about the refund policy, please visit www.drkyia.com/refund-policy